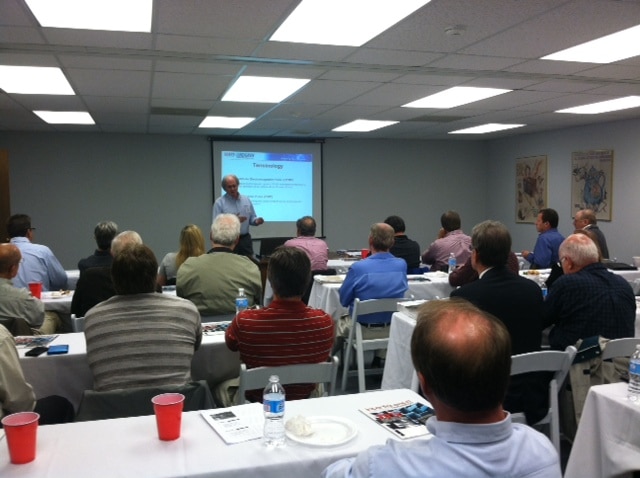 On Tuesday, Nov. 13, Retlif Laboratories in Harleysville, Pa., hosted the Philadelphia EMC Chapter meeting.
Mike Caruso (above) of ETS-Lindgren, based in Austin, Texas, discussed "EMP/HEMP – the threat and the solutions" with attendees.
The talk covered important information for electronics engineers working in all sectors of industry and government.
Graham Kilshaw (below), president of the chapter, presented Caruso at the quarterly meeting, which was attended by more than 40 EMC professionals.