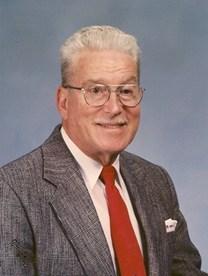 Edwin Lee Bronaugh, former president of IEEE, born in Salina, Kansas on July 22, 1932, died Oct. 18,  in Austin, Texas. He was 80.
Bronaugh was born July 22, 1932 in Salina, Kan. to Edwin and Violet Mary Bronaugh. He married Geraldine Kelley, Dec. 10, 1955. He received a bachelor's degree in physics and mathematics from East Texas State University (now Texas A&M University), Commerce in 1955 and did graduate work in physics until entering the U.S. Air Force. In the Air Force, Bronaugh worked in flight operations as a transport pilot and was awarded the Bronze Star Medal and the Air Force Commendation Medal for service in Vietnam.
Bronaugh was principal of EdB EMC Consultants, an independent EMC consulting firm. He was a Life Fellow of the IEEE, an Honorary Life Member of the EMC Society and a Life Member of the IEEE Standards Association. He served on the EMC Society Board of Directors, and is a past president of the society.
Bronaugh was a member of the EMC Standards Committee and is a past subcommittee chairman and vice chairman of ANSI-Accredited Standards Committee C63. He was a member of the U.S. Technical Advisory Groups for CISPR, CISPR/A and CISPR/I. The EMC Society awarded him the Certificate of Appreciation in 1979, the Certificate of Achievement in 1983, the Certificate of Acknowledgment in 1985, the Richard R. Stoddart Award in 1985, the Lawrence G. Cumming Award and the Standards Medallion in 1992, a Standards Development Certificate in 1993 and the IEEE Third Millennium Medal in 2000. He was also the recipient of the 2009 IEEE Electromagnetic Compatibility Society Hall of Fame award.
He authored a book on EMI measurements, "Electromagnetic Interference Test Methodology and Procedures" and authored more than150 papers in professional meetings and publications. He was a member of the EMI Standards and Test Methods Technical Committee, the Electromagnetic Radiation Technical Committee and the Aerospace EMC Committee of the SAE. He was a senior member of the International Association for Radio, Telecommunications and Electromagnetics (Certified EMC Engineer). He is listed in Who's Who in America, Who's Who in the World, Who's Who in Science and Engineering, Who's Who in the South and Southwest, and Men of Achievement. As a member of the Association of Old Crows, he was President of the Billy Mitchell Club from 1976-78.
He is survived by his wife of 57 years, Geraldine K. Bronaugh, daughter Cecilia Bronaugh and husband, Keith Snodgrass; daughter Dana Weinberg and husband, Stuart Weinberg; grandsons, Christopher Bronaugh and wife Lindsey; Seth Weinberg; Bryan Bronaugh; and granddaughter Monica Weinberg.