Rohde & Schwarz, a supplier of solutions for test and measurement, broadcasting, radiomonitoring and radiolocation, has released the R&S BBA150 series of amplifiers for EMC testing up to 3GHz. The amplifiers can also be used by manufacturers for non-EMC applications in component production and quality assurance, as well as in research, physical engineering and communications applications.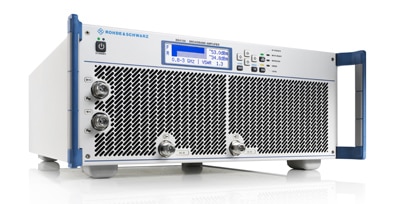 According to the company, "[the] broadband amplifiers feature high availability thanks to their outstanding mismatch tolerance and ability to handle both short-circuiting at the RF end and an open RF output," resulting in "fewer downtimes and cost savings." In addition, all of the amplifiers components are designed as modules, enabling customers "to extend the amplifier's power and frequency range."
For more information, visit Rohde & Schwarz.