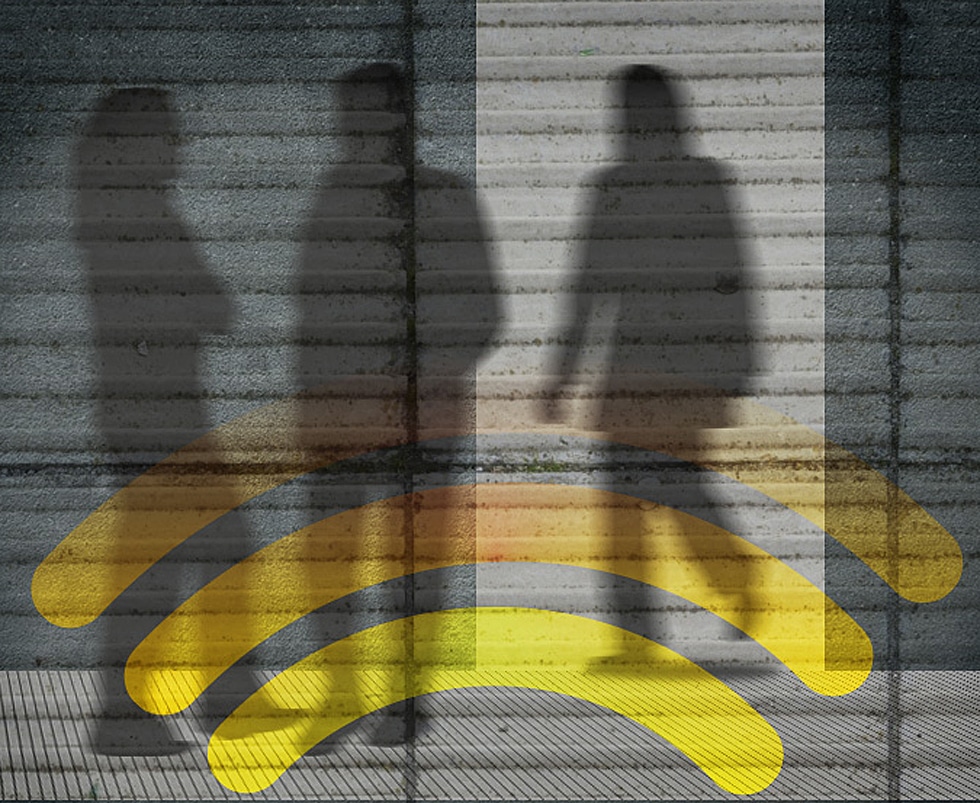 A new technology developed by researchers at MIT's Computer Science and Artificial Intelligence Laboratory could give users the ability to track hidden moving objects using wireless signals in handheld form.
The technology—known as Wi-Vi—transmits a low-power Wi-Fi signal and uses its reflections to track moving objects, such as a human body, within a closed room or behind a wall. The new technology is reportedly more portable, convenient and affordable than previous methods, which have involved the use of expensive and bulky radar technology and military spectrum.
According to the MIT research team, as a Wi-Fi signal is transmitted at a wall, only a portion of the signal successfully penetrates through it to reflect off the desired moving target, while the rest is reflected by the wall or other objects. In order to accurately identify the moving object, researchers needed to ensure that only the reflection from the moving object—and not from any number of objects surrounding it—was received.
"We had to come up with a technology that could cancel out all these other reflections and keep only those from the moving human body," Dina Katabi, a professor in MIT's Department of Electrical Engineering and Computer Science, explained.
To do this, the team developed a system comprised of two antennas and a single receiver. The two antennas transmit signals inverse to one another that interfere in such a way as to cancel each other out. Any static objects hit by the signals—including the wall—create identical reflections, which are also cancelled out by this nulling effect, leaving only the reflections created by a moving object. Once the system has cancelled out all of the reflections from static objects, it can then concentrate on tracking the moving object by analyzing the time it takes for the reflected signal to return to the receiver.
Wi-Vi could find use as a search-and-rescue tool to find survivors trapped underneath rubble after an earthquake, or to prevent police officers from walking into an ambush by identifying the number and placement of criminals within a building, Katabi said. It could also be used as a personal safety device, or for controlling home lighting and appliances.