The EMC Shop has acquired the facility, test chambers and talent of the former ARRIS facility in Nevada City, CA. Allowing The EMC Shop to offer services for testing DFS (essential for 5 GHz Wi-Fi), EMC, antenna pattern measurement and environmental product evaluation necessary for regulatory compliance. In addition, design, development and testing services for antennas and embedded Wi-Fi products are also available. A fully anechoic 3 meter chamber, antenna test chamber and other enclosures will allow The EMC Shop to immediately provide the above test and design services.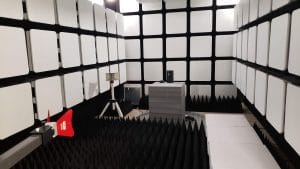 The talent and experience that was retained from ARRIS include an EMC test engineer, a hardware design engineer, an antenna design engineer, a test engineer and a software engineer. Each engineer will support the core business of The EMC Shop, provider of custom test solutions, as well as the Testing & Design Division.
Utilizing test systems and assets from The EMC Shop's Roseville location, testing capabilities already include RF and electromagnetic immunity and emissions testing for automotive, commercial, medical, military and aerospace products. The devices under test can be up to 1 meter cube in size, with power handling capacity supported up to 100 Amps, 3 Phase. Utilizing the experience of ARRIS engineers, customers are able to make in-lab adjustments and re-design to get the most out of their lab time.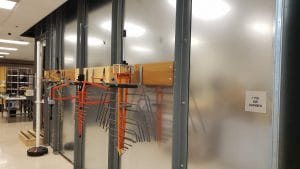 Additional services will allow for product 'mail-ins' and video conferencing, antenna pattern measurement and OTA testing as well as environmental testing. The lab will strive for accreditation in 2020.