Mayor of New York Bill de Blasio, announced that by the start of 2015, over 10,000 high-tech terminals offering free WiFi will be placed all over the city, replacing old and rarely used pay phones. This LinkNYC system will offer free internet access to pedestrians up to 150 feet from the terminals. The systems will also include touch-screen interfaces, charging stations for smart-phones and tablets, and unlimited access to emergency services such as 911.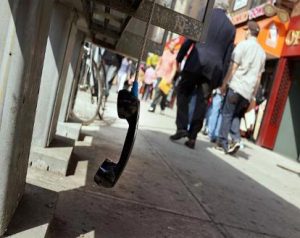 "We're taking a critical step toward a more equal, open and connected city—for every New Yorker, in every borough," de Blasio added.
The Mayor also noted that the WiFi hubs are expected to generate over 500 million dollars and 100-150 jobs within its first 12 years of operation. Also, the project will not cost taxpayers any money because digital advertising displays will be financing the project.