R&S Cloud4Testing is an innovative software-as-a-service (SaaS) offering from Rohde & Schwarz. The platform is accessible with a browser without having to install any additional software or plugins.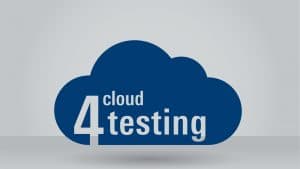 The first cloud ready signal analysis tool is the R&S VSE vector signal explorer software that brings the experience and power of signal analysis directly to the user's desktop. The R&S VSE can help users analyze and solve problems in analog and digitally modulated signals for a wide range of standards, including 5G and LTE/ NB-IoT. The R&S VSE is the perfect tool to validate implementations according to the standard and verify for example IoT devices or chipsets.
Also included in the offer at launch is the versatile R&S WinIQSIM2 signal creation software, which supplies standard compliant reference signals to R&S VSE for all modern digital communication systems. With an intuitive, user-friendly interface and a convenient way of creating standard-conforming waveforms but also allowing user specific adaptations and waveform generation, the R&S WinIQSIM2 covers a wide range of applications.
Sascha Laumann, Digital Product Owner at Rohde & Schwarz, says, "We are happy to offer such an innovative service that meets the modern needs of our customers. It presents an ideal solution for those who want a lower initial investment and only need to use the Rohde & Schwarz software solutions remotely. Without having to purchase all the necessary licenses, they pay only according to their needs. We will expand this service in the future to include even more software solutions, and will be adding other features to make the whole process as convenient as possible."
For early adopters, the initial subscription will be one year and comes at an attractive introductory price. The initial package will include 5G, LTE/4G/NB-IoT, pulse and transient analysis options. Additional analysis packages will be introduced later on.