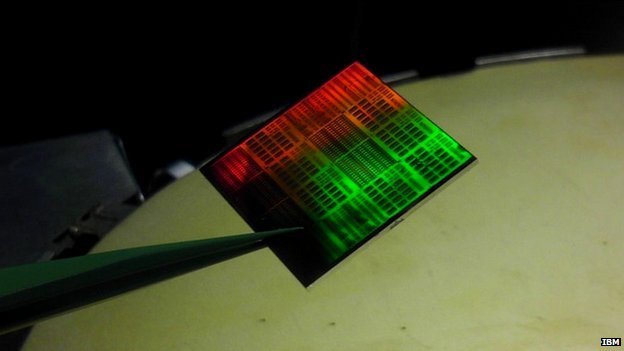 Scientists at IBM have taken their graphene research a step further with the development of what they claim is the world's most advanced, fully functional integrated circuit made of wafer-scale graphene.
According to the researchers, the new graphene-based IC acts as a radio frequency receiver performing signal amplification, filtering and downconversion mixing and is reportedly capable of 10,000 times better performance while simultaneously overcoming problems associated with fabrication of previous graphene ICs.
Since its isolation by University of Manchester scientists in 2004, graphene, an allotrope of carbon, has been the subject of research efforts worldwide aimed at harnessing its unique electrical, optical, mechanical and thermal properties for use in a variety of applications. In the electronics industry, graphene is seen as a potentially cheaper and more energy efficient replacement for silicon. However, efforts to create true graphene integrated circuits have been hampered because the materials' nano-scale dimensions have meant that it could be easily damaged or degraded during fabrication.
In 2011, IBM demonstrated it was possible to build an analog graphene integrated circuit with a broadband frequency mixer, but the performance of the graphene transistor was revealed to be degraded due to the harsh fabrication processes used. Now, researchers at IBM have developed a new fabrication method that reportedly fully preserves graphene transistor quality. Their research is published in the journal Nature Communications.
"This is the first time that someone has shown graphene devices and circuits to perform modern wireless communication functions comparable to silicon technology," Supratik Guha, director of physical sciences at IBM Research, said.
According to carbon technology research scientist Shu-Jen Han of IBM Research, the new fabrication process reverses the conventional silicon IC fabrication process, leaving graphene transistors as the last step. Doing this essentially preserves the device's performance, says Han, enabling it to perform modern wireless communication functions comparable to silicon technology. To demonstrate the device's capabilities, the researchers successfully transmitted a text message with the letters "I-B-M."